The Power of Local – Eco-conscious Rum business joins forces with Edinburgh Rugby
​In the last few years, whether due to the pandemic, Brexit or awareness of our carbon-footprint; all of our world's have become that little bit smaller. 'Shop Local' and 'Locally sourced' are phrases you will hear daily and the demand for products which support the local economy continues to increase year on year.
In short, our sense of community has grown and wanting to support the businesses closest to us has become an important factor to consumers.
Alexander Steele is incredibly proud to support UK manufacturing. Most of the food and drink you consume in your daily life will be produced by one of our many clients who adapt and grow to consumers demands. Across the UK, but particularly within Scotland, there has been a surge in craft spirits coming to market; small, local businesses creating excellent and unique products but with smaller facilities available to them. In 2018, Edinburgh based Alex Harrison and John Ferguson recognised this and so... Young Spirits* was born.
Alex says of the venture, "Given the recent boom in craft gin & after researching Scotland's spirits production figures, we spotted a gap in the market for a bottling & labelling company with a focus on independent drinks companies".
In 2020, after a fruitful start-up and with a specific goal in mind, Alex and John decided the time was right to begin to produce their own spirits alongside the bottling and labelling side of the business.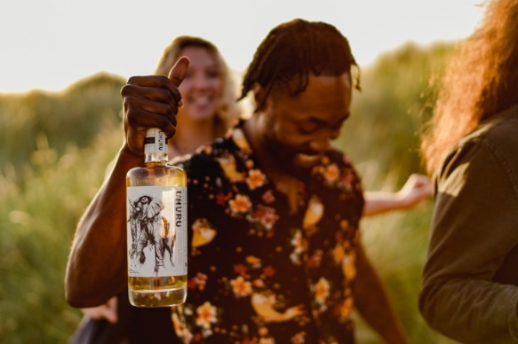 For Young Spirits' founders, 'Uhuru'**, (meaning 'Freedom' in Swahili,) producing Whisky and Rum is less business, more passion project. John spent a lot of time in Africa throughout his childhood and experienced the majestic nature of it's wildlife. The opportunity to give back to a cause which meant so much to him, led him to explore what his business could do to help. Alongside donating 10% of Uhuru's profits to conservation charity, 'Tusk', their hope is that by building brand awareness around 'Uhuru', they will at the same time use this platform to increase awareness and "amplify the impact of progressive conservation initiatives across Africa."***
Last month, Edinburgh Rugby announced Uhuru Rum as their new sponsors. This partnership raises the profile of 'Uhuru' and increases their visibility to a wider public audience bringing them closer to their goals and aiding conservation in Africa.
Speaking about the new sponsorship, Edinburgh Rugby Managing Director, Douglas Struth, said: "We're delighted to welcome Uhuru to our sponsor family and we'll take great pride in carrying their logo on our match kit as we compete in the United Rugby Championship and return to the Heineken Champions Cup this coming season […] Uhuru are a local business with roots firmly embedded in the city – a perfect fit for us as club. They are also young and ambitious, with great shared values between our two organisations."****
As part of the sponsorship, Uhuru Rum will also develop a new rum cocktail bar within the grounds of the stadium, where supporters will be able to grab a refreshing Uhuru-based drink on matchdays in the Scottish capital.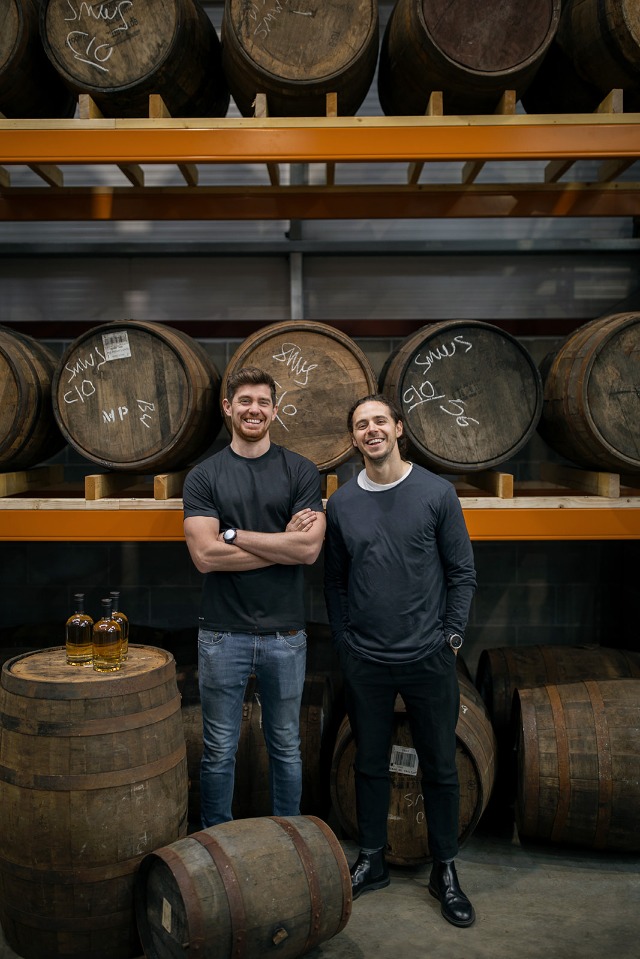 Alexander Steele are proud to partner with Young Spirits and Uhuru, a company not only thriving in the drinks industry but also within our home cities community. As a business established within the same year and with echoing values, it's a pleasure for us to be a part of their growth. As Young Spirits continues to go from strength to strength, we are constantly on the look out for fresh talent to join their team. Currently, we are searching a variety of vacancies from mid to senior level positions for them so, if you can see yourself working for this vibrant, high growth drinks business with a conscience, we would love to hear from you!
*https://www.youngspirits.co.uk/
**** https://www.edinburghrugby.org/
​