The Food & Drink Industry Celebrate The King's Coronation
The Coronation of King Charles III is officially upon as we count down to the big event tomorrow...
Whether you are hosting a party and want to grab some festive nibbles or you are looking for a limited-edition bottle of something special to mark the occasion, the Food & Drink industry have as always, got you covered.
We run down our Top 10 favourite coronation themed products to grab before they are gone!
1. Waitrose – The King's Coronation English Breakfast Tea
What could be more quintessentially British than a celebrating with a cup of tea? Starting the day with a cup from this commemorative caddy will be sure to get you in the spirit!
​
​
​
​
​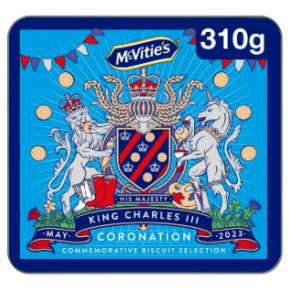 2. McVitie's - Commemorative Coronation Tin
You'll need a biscuit to go with that cuppa! The design of this keepsake tin is based on the hobbies of King Charles and Queen Camilla!
​
​
​
​
​
​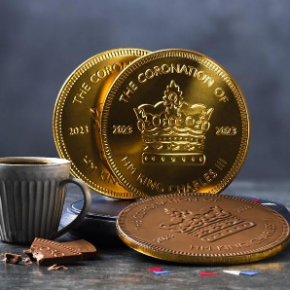 3. M&S - Coronation Giant Milk Chocolate Gold Coin
Chocolate coins are not just for Christmas, we love this playful touch and think these will be perfect party bag fillers for your guests!
​
​
​
​
​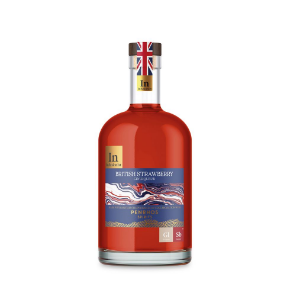 4. Aldi - Strawberry Gin Liqueur
No Garden party would be complete without strawberries and cream but what about a twist on the classic? We think this Gin Liqueur would be perfect topped up with Soda and Prosecco and garnished with basil!
​
​
​
​
​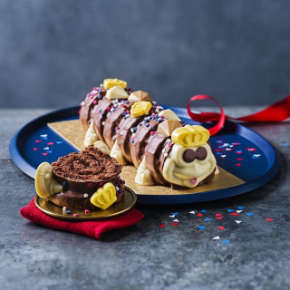 5. M&S - Coronation Colin The Caterpillar
Excuse us for following an Aldi favourite with M&S but we think the original is still the best and love the coronation take on a classic!
​
​
​
​
​
6. Buckingham Palace - Rum and Gin
If you can't be there to witness the event, a Buckingham Palace Gin or Rum could be the next best thing. The specially commissioned Rum acts as a nod to the King's Royal Navy service and the Gin is made from botanicals selected from Palace gardens!
​
​
​
​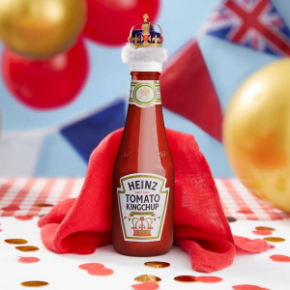 7. Heinz - Kingchup
Let's be honest… we just want this for the bottle!
​
​
​
​
​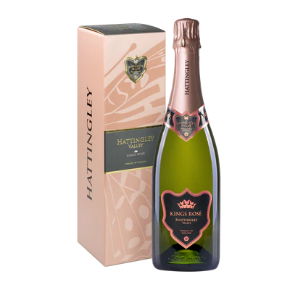 8. Hattingley Valley – King's Rosé
This limited release (only 50 bottles!) makes the perfect celebratory tipple to share with friends… or not, we aren't judging!
​
​
​
​
​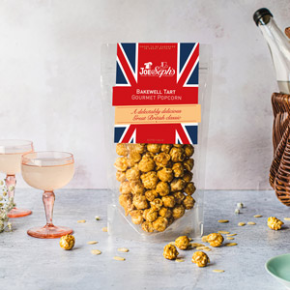 9. Joe & Seph's - British Bakewell Tart Popcorn
If your plans include curling up on the sofa to watch the event, what better snack than popcorn?
​
​
​
​
​
10. Tyrrells - Coronation Chicken Flavour Crisps
This list could not be complete without the classic coronation chicken... Don't fancy making your own? Why not try these crisps instead!​
​
​
​